Benefit from over 20 years experience in the local commercial cleaning industry. Routinely delivering high-quality medical centre cleaning solutions across Perth. Highly experienced teams manage cleaning projects with professionalism and efficiency. That's why we've managed to retain many high-profile clients for over a decade.
Medical centres require a custom assessment of operations, budget and needs. Working closely with each of our clients, a cost-effective solution is created minimising disruptions and maximising value. All staff members are qualified, background checked and certified to project requirements. By retaining teams that share our passion for excellence, we routinely deliver above and beyond expectations. Fortnightly reporting schedules highlight the complete scope of work, which is continually audited for quality and efficiency.
Licenses and certifications
The following licenses and certifications are implemented to protect people, materials and assets:
● Member of the Cleaning Council of WA
● Public Liability Insurance
● Workers Compensation Insurance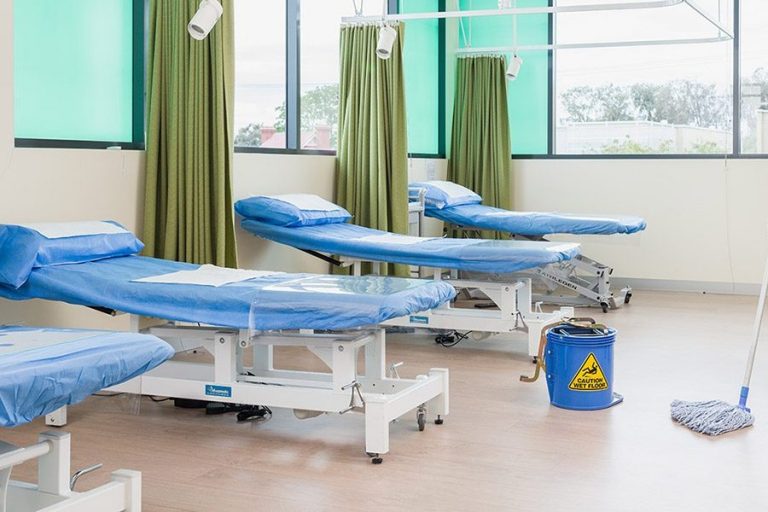 "Since we changed our cleaning services to Presidential there has been a noticeable impact. First and foremost, the level of presentation in all our areas has really improved and we are very happy with the quality and results. I am more than happy with the work they are doing and have no problem recommending them."
"Together with my partner, we frequent the centre's pool during the early mornings and I always complain about the untidiness of the men's shower rooms. However, recently, I've been noticing huge differences. I am now actually happy that the change rooms and shower rooms have been pretty squeaky clean. Same goes with the gym and the general public area. All seems very neat."
"I have been using Presidential to clean our training facilities for over 7 years. For which they have offered a very high standard of service with competitive pricing. Teachers and admin staff are always happy to see our assigned cleaner Nidish as he always is courteous and professional. All enquiries regarding cleaning and toiletries are always met within a timely manner, I would have no hesitation in recommending Presidential for commercial cleaning."
"Sibel and her team are very trustworthy, reliable and take much pride in their work. Their attention to detail is impeccable. Cleaning audits was done on a regular basis where Sibel will identify areas of improvement, that I didn't even notice, and was rectified swiftly. Presidential are very competitive with costs and always remained competitive throughout their contract. I highly recommend Presidential Group to any company."
Need a commercial cleaning specialist?
You may also be interested in